Kia Sportage: Brake Line: Components and Components Location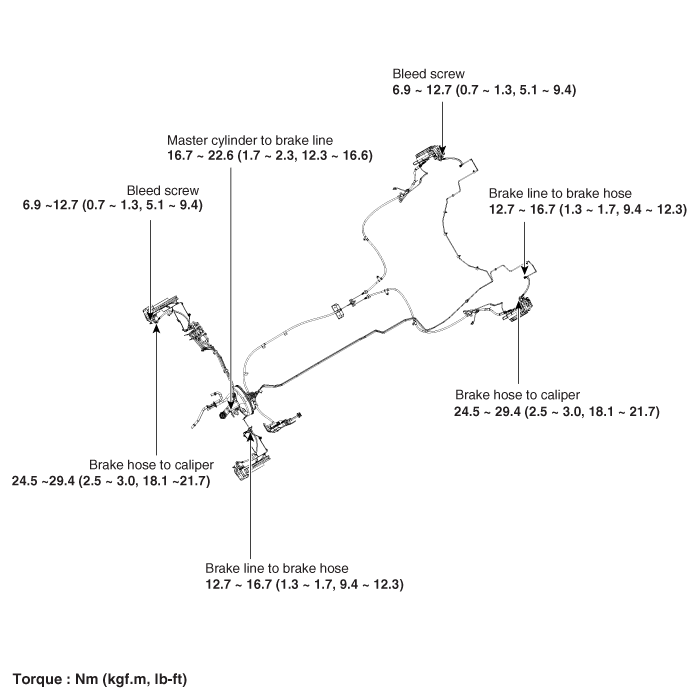 Removal 1. Turn ignition switch OFF and disconnect the negative (-) battery cable. 2. Disconnect the battery terminal and then remove the battery. 3. Disconnect the ECM connector and the E ...
Removal 1. Disconnect the brake fiuid level switch connector, and remove the reservoir cap. 2. Remove the brake fluid from the master cylinder reservoir with a syringe. &nb ...
Other Information:
Repair procedures
Operation and Leakage Check Check all of the following items: ComponentProcedureBrake Booster (A)Check brake operation by applying the brakes during a test drive. If the brakes seem hard to ...
Troubleshooting
Troubleshooting SymptomPossible causeRemedySpeedometer does not operateCluster fuse (10A) blownCheck for short and replace fuseSpeedometer faultyCheck speedometerCAN line faultyCheck the EMSWirin ...
Copyright © www.kispmanual.com 2014-2019