Kia Sportage: Rail Pressure Sensor (RPS): Schematic Diagrams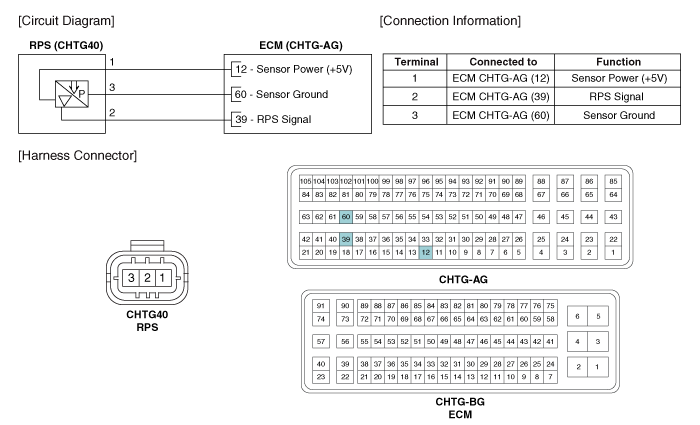 Inspection 1. Connect the GDS on the Data Link Connector (DLC). 2. Measure the output voltage of the RPS at idle and various engine speed. ConditionOutput Voltage (V)Idle Approx. 1.21, ...
Other Information:
TPMS Receiver: Schematic Diagrams
Schematic Diagrams TPMS Receiver Circuit Diagram Harness Connector PinDescription1Battery2CAN_High3GND4-5-6-7IGN8CAN_Low9-10-11-12- ...
Temperature control
The temperature will increase to the maximum (HI) by turning the knob to the extreme right. The temperature will decrease to the minimum (Lo) by turning the knob to the extreme left. When turn ...
Copyright © www.kispmanual.com 2014-2019