Kia Sportage: Schematic Diagrams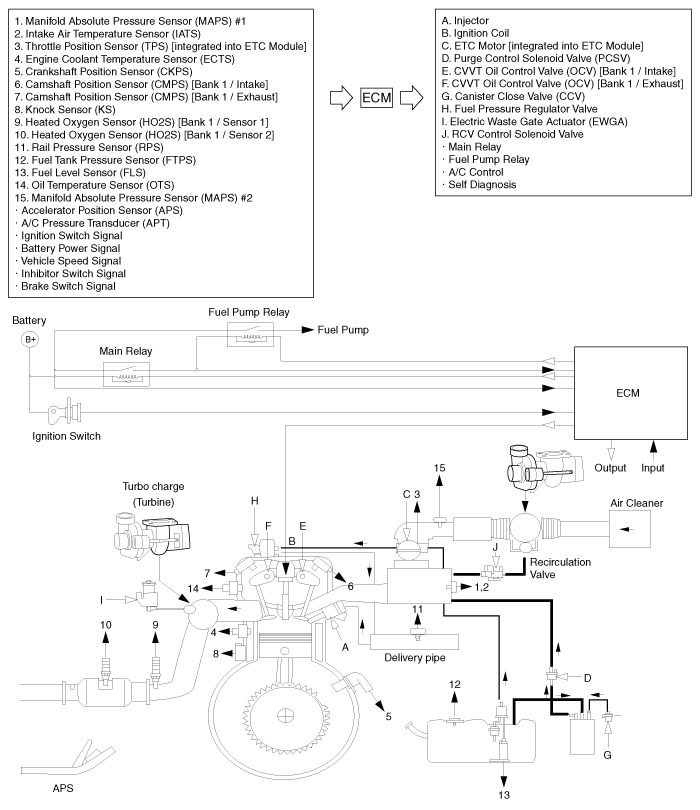 Troubleshooting SymptomSuspect areaEngine will not start or struggle to startVapor hose damaged or disconnectedEngine struggles to startMalfunction of the Purge Control Solenoid ValveRough idle o ...
Components Location 1. PCV valve2. Canister3. Purge control solenoid valve (PCSV)4. Fuel tank pressure sensor (FTPS)5. Canister close valve (CCV)6. Fuel level sensor (FLS)7. Fuel tank air filt ...
Other Information:
Specifications
Specifications ItemsBulb Wattage (W)Front(General)Head lamp (High/Low)55/55Front turn signal lamp28Front position lamp8 or LEDFront fog lamp27Turn signal lamp (Door mirror)LEDRearRear stop lamp ( ...
High beam indicator
This indicator illuminates when the headlights are on and in the high beam position or when the turn signal lever is pulled into the Flash-to- Pass position. ...
Copyright © www.kispmanual.com 2014-2019