Kia Sportage: Schematic Diagrams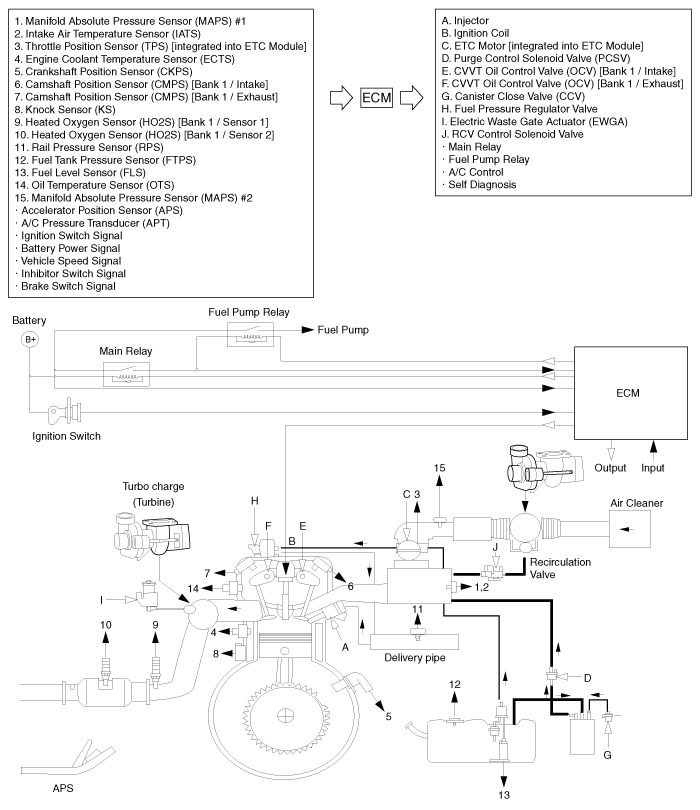 Troubleshooting SymptomSuspect areaEngine will not start or struggle to startVapor hose damaged or disconnectedEngine struggles to startMalfunction of the Purge Control Solenoid ValveRough idle o ...
Components Location 1. PCV valve2. Canister3. Purge control solenoid valve (PCSV)4. Fuel tank pressure sensor (FTPS)5. Canister close valve (CCV)6. Fuel level sensor (FLS)7. Fuel tank air filt ...
Copyright © www.kispmanual.com 2014-2019