Kia Sportage: Seat Heater: Components and Components Location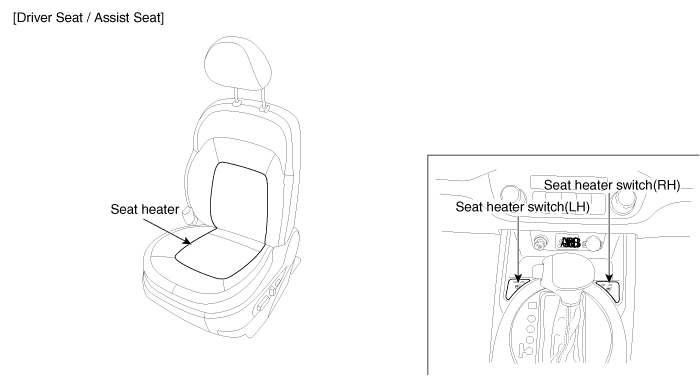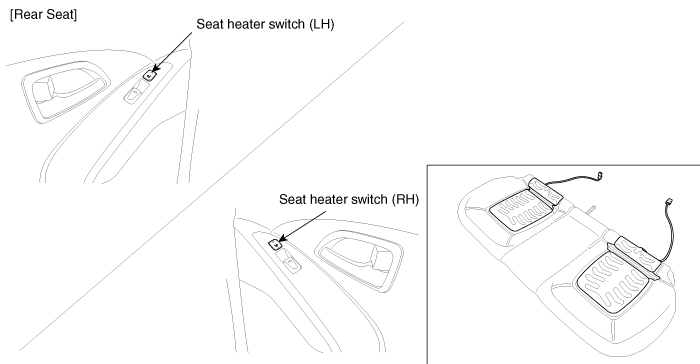 Inspection Driver / Assist seat 1. Disconnect the negative (-) battery terminal. 2. Remove the gear knob. Remove the floor console upper cover (A) using the appropriate tool. (Refer to BD g ...
Removal 1. Remove the seat back cover and cushion cover. (Refer to the BD group - "Front seat") 2. Remove the driver / assist seat back heater (A) and cushion heater (B). 3. Remove the cu ...
Other Information:
Temperature Control Actuator: Repair procedures
Inspection 1. Ignition "OFF" 2. Disconnect the connector of temperature control actuator. 3. Verify that the temperature control actuator operates to the hot position when connecting 12V ...
Flow Diagram
Power Flow Chart P,NUD/BLR/B26/B35R/COD/COWC? ? Direction of Rotation ?Lower & Reverse Brake (LR/B) Activation > Overdrive (O/D) Hub Lock > Mid & Rear P/C Lock ?Input Shaft Rotatio ...
Copyright © www.kispmanual.com 2014-2019