Kia Sportage: Washer fluid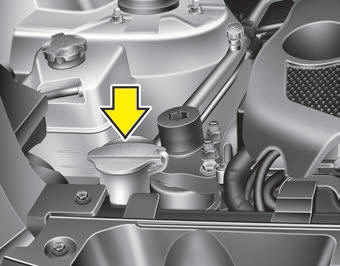 Checking the washer fluid level
Check the fluid level in the washer fluid reservoir and add fluid if necessary. Plain water may be used if washer fluid is not available. However, use washer solvent with antifreeze characteristics in cold climates to prevent freezing.

WARNING - Flammable fluid
Do not allow the washer fluid to come in contact with open flames or sparks. The windshield washer fluid reservoir is flammable under certain circumstances. This can result in a fire.
Copyright © www.kispmanual.com 2014-2023