Kia Sportage: Components and Components Location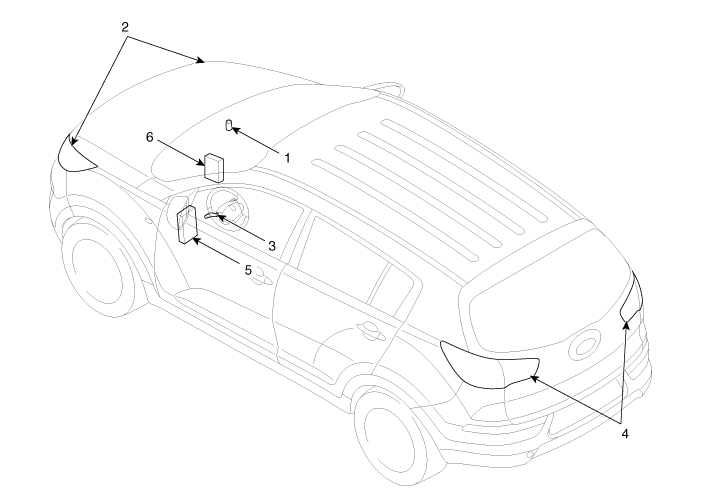 1. Auto light sensor




2. Head lamps




3. Lighting switch (Auto)




4. Tail lamps




5. SJB (Smart Junction Box)




6. BCM (Body Control Module)



Specifications ItemsSpecificationsRated voltage5VLoadMax. 1mADetection illuminationsTail lampON : 1.57 ± 0.10 (V)OFF : 2.56 ± 0.20 (V)Head lampON : 1.57 ± 0.10 (V)OFF : 2.56 ± 0.20 (V) ...
Other Information:
When Active ECO is activated
The acceleration may slightly be reduced eventhough you depress the accelerator fully. The air conditioner performance may be limited. The shift pattern of the automatic transaxle may change ...
Floor mat anchor(s)
When using a floor mat on the floor carpet, make sure it attaches to the floor mat anchor(s) in your vehicle. This keeps the floor mat from sliding forward. The following must be observed when in ...
Copyright © www.kispmanual.com 2014-2019