Kia Sportage: Third generation SL (2010Ц2016)
Third generation SL (2010Ц2016)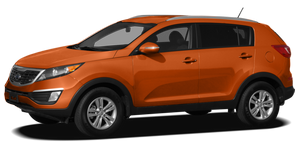 The SL series Kia Sportage was released in April 2010 to Asian and European markets, followed by the North and Central American markets in August 2010 for model year 2011. Australian models were released in October 2010. It currently uses a 2.0-liter Hyundai R diesel engine with 184 hp (137 kW). Also, a 2.0-liter Theta T-GDI gasoline engine was available.
After a two-year hiatus, the model-year 2005 Sportage returned, sharing its Elantra-based platform with the 2005 Hyundai Tucson. Critics and fans of the original, pre-Hyundai Sportage complain that it ...
Kia Motors America (KMA) unveiled the all-new Sportage at the 2015 Los Angeles Auto Show. The fourth-generation Sportage, KMA's longest-running nameplate, wraps stunning contemporary design around a s ...
Other Information:
If the engine overheats
If your temperature gauge indicates overheating, you experience a loss of power, or hear loud pinging or knocking, the engine will probably be too hot. If this happens, you should: 1.Pull off the ...
Owner maintenance
The following lists are vehicle checks and inspections that should be performed by the owner or an authorized Kia dealer at the frequencies indicated to help ensure safe, dependable operation of y ...