Kia Sportage: Components and Components Location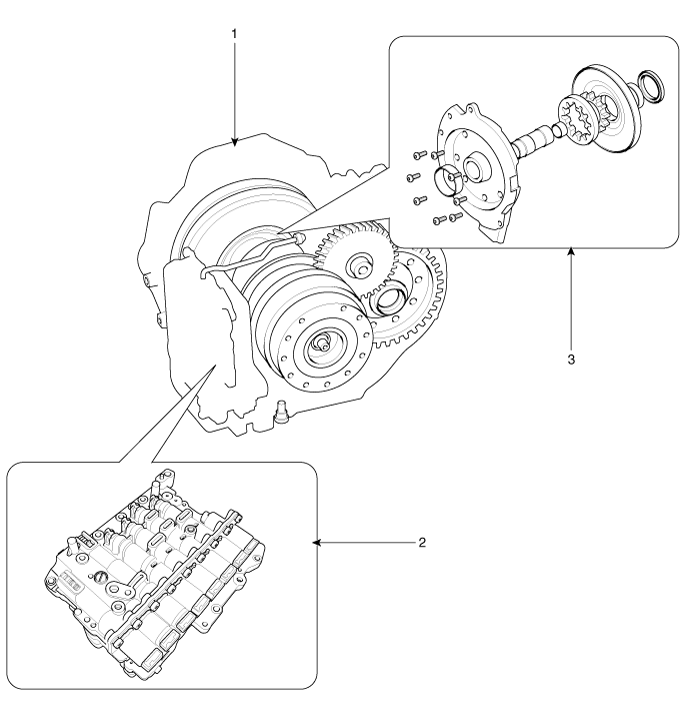 1. Automatic transaxle
2. Valve body assembly
3. Oil pump assembly
Description The hydraulic system consists of oil, an oil filter, an oil pump, and a valve body (valves and solenoid valves). The oil pump is powered by the engine. ATF passes through the oil filt ...
Description The oil pump is built-in as a single unit with the 26 Brake chamber. Rotation of the pump builds the hydraulic pressure needed for the lubrication of the various parts of the transa ...
Other Information:
Intake Air Temperature Sensor (IATS): Specifications
Specification TemperatureResistance (k?)°C°F-40-4040.93 ~ 48.35-20-413.89 ~ 16.030325.38 ~ 6.0910503.48 ~ 3.9020682.31 ~ 2.57401041.08 ~ 1.21501221.56 ~ 1.74601400.54 ~ 0.62801760.29 ~ 0.34 ...
Changing the coolant
WARNING - Radiator cap Do not remove the radiator cap when the engine and radiator are hot. Scalding hot coolant and steam may blow out under pressure causing serious injury. Have the cool ...
Copyright © www.kispmanual.com 2014-2019