Kia Sportage: ETC (Electronic Throttle Control) System: Description and Operation
The Electronic Throttle Control (ETC) System consists of a throttle body with an integrated control motor and throttle position sensor (TPS). Instead of the traditional throttle cable, an Accelerator Position Sensor (APS) is used to receive driver input. The ECM uses the APS signal to calculate the target throttle angle; the position of the throttle is then adjusted via ECM control of the ETC motor. The TPS signal is used to provide feedback regarding throttle position to the ECM. Using ETC, precise control over throttle position is possible; the need for external cruise control modules/cables is eliminated.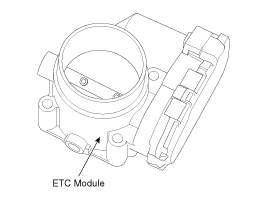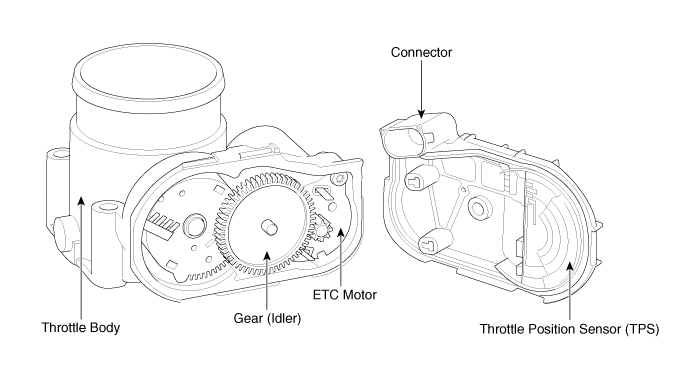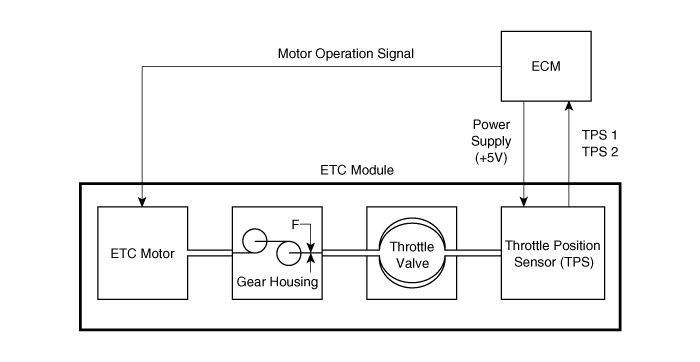 Removal 1. Turn ignition switch OFF and disconnect the negative (-) battery cable. 2. Disconnect the ECM Connector (A). 3. Remove the battery (Refer to "Intake And Exhaust System" in EM gr ...
Fail-Safe Mode ItemFail-SafeETC MotorThrottle valve stuck at 5°TPSTPS 1 faultECM looks at TPS2TPS 2 faultECM looks at TPS1TPS 1,2 faultThrottle valve stuck at 5°APSAPS 1 faultECM looks at APS 2AP ...
Other Information:
Fuel Tank: Repair procedures
Removal 1. Release the residual pressure in fuel line (Refer to the Fuel Delivery System - Repair Procedures - "Release Residual Pressure in Fuel Line"). 2. Remove the rear seat cushion (R ...
Driver Airbag (DAB) Module and Clock Spring: Description and Operation
Description Driver Airbag (DAB) is installed in the steering wheel and electrically connected to SRSCM via the clock spring. It protects the driver by deploying the airbag when frontal crash oc ...
Copyright © www.kispmanual.com 2014-2019