Kia Sportage: Parking Brake Assembly: Components and Components Location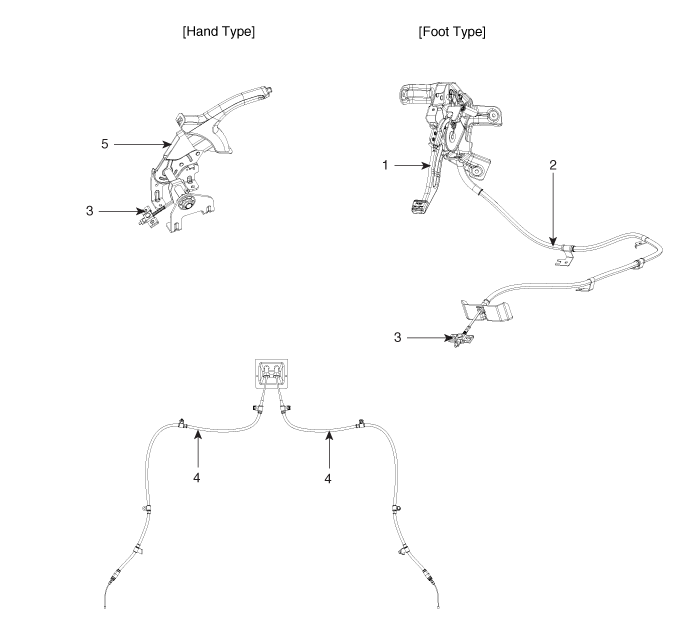 1. Parking brake pedal assembly




2. Front parking brake cable (Foot type only)




3. Equalizer assembly




4. Rear parking brake cable




5. Parking brake lever assembly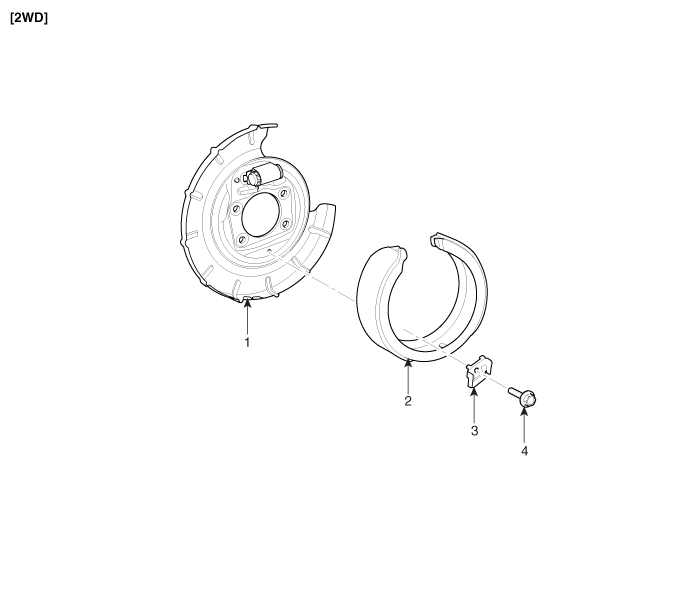 1. Backing plate




2. Brake shoe




3. Shoe hold clip




4. Bolt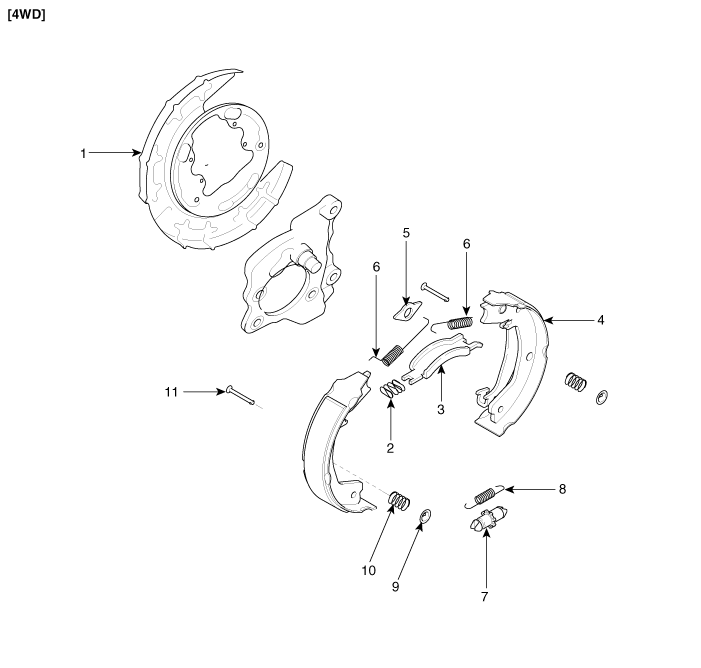 1. Backing plate




2. Strut spring




3. Strut




4. Shoe and lining




5. Shoe guide




6. Return spring




7. Adjuster




8. Return sping




9. Cup washer




10. Shoe hold down spring




11. Shoe hold down pin



Removal Parking Brake Pedal [Foot type] 1. Remove the crash pad lower panel and reinforcement panel. (Refer to the Body group-crash pad) 2. Remove the junction box. (Refer to the Body Electri ...
Other Information:
Repair procedures
Inspection [System Inspection] 1. Disconnect the vapor hose from the intake manifold and connect a vacuum pump to the nipple on the intake manifold. · At Cold Engine [Engine Coolant Temperatur ...
Knock Sensor (KS): Repair procedures
Removal 1. Turn the ignition switch OFF and disconnect the battery negative (-) cable. 2. Remove the intake manifold (Refer to "Intake And Exhaust System" in EM group). 3. Disconnect the ...
Copyright © www.kispmanual.com 2014-2019