Kia Sportage: Vehicle identification number (VIN)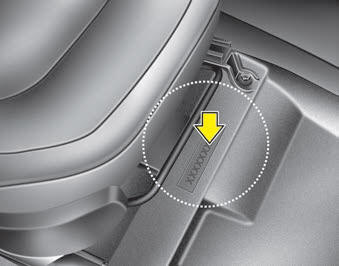 Frame number
The vehicle identification number (VIN) is the number used in registering your vehicle and in all legal matters pertaining to its ownership, etc.
The number is punched on the floor under the front passenger seat. To check the number, open the carpet flap.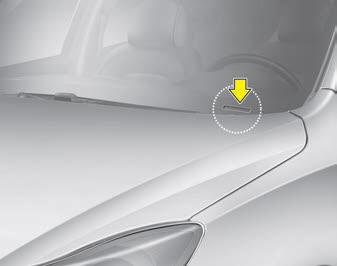 VIN Label
The VIN is also on a plate attached to the top of the dashboard. The number on the plate can easily be seen through the windshield from outside.
Always be sure to clean the area around any filler plug, drain plug, or dipstick before checking or draining any lubricant. This is especially important in dusty or sandy areas and when the vehicl ...
The vehicle certification label attached on the driver's side center pillar gives the vehicle identification number (VIN). ...
Other Information:
Specifications
Specifications ItemsSpecificationHoodTypeRear hinged, front opening typeFront Door ConstructionFront hinged, full door constructionRegulator systemDouble-arm typeLocking systemPin-fork systemRear ...
Front headrest
The driver's and front passenger's seats are equipped with a headrest for the occupant's safety and comfort. The headrest not only provides comfort for the driver and front passenger, ...