Kia Sportage: To unfasten the rear center belt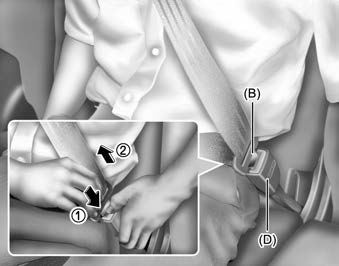 1.Press the release button on the buckle (D) and remove the tongue plate (B) from the buckle (D).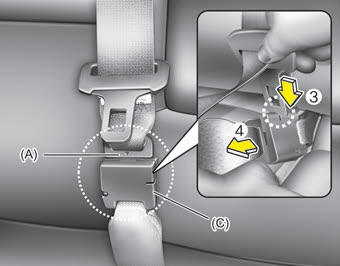 2.To retract the rear center seatbelt, insert the tongue plate or similar small rigid device into the web release hole (C). Pull up on the seat belt web (A) and allow the webbing to retract automatically.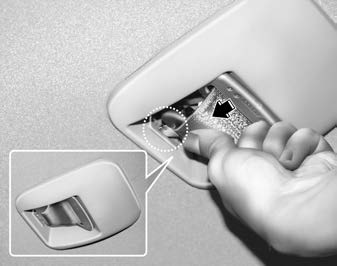 3.Insert the tongue plate into the hole on the belt assembly cover.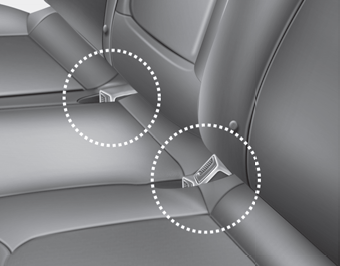 Copyright © www.kispmanual.com 2014-2023