Kia Sportage: 4WD ECU: Flow Diagram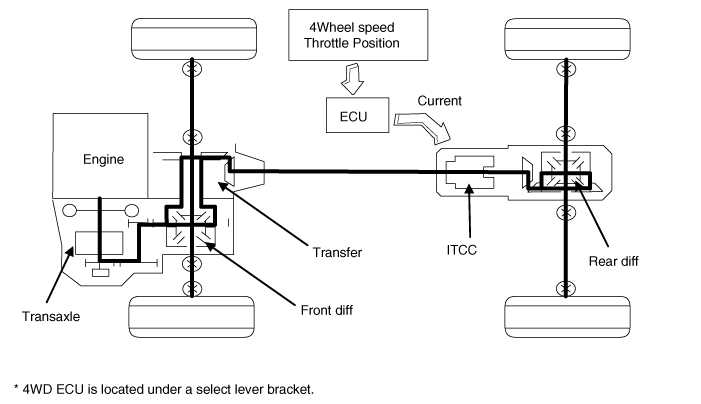 4WD ECU Input&Output Diagram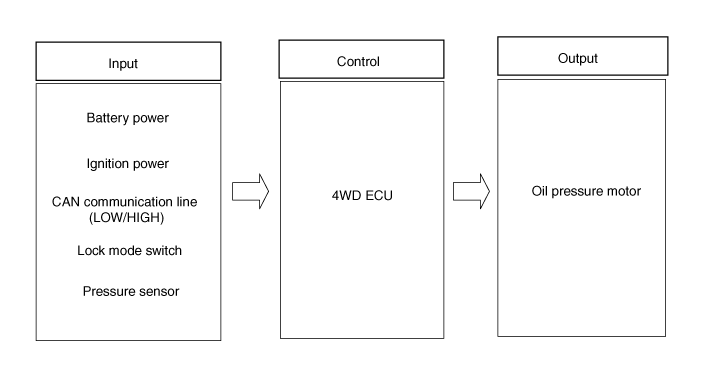 Description 4WD ECU processes signals from various sensors and determines the current road and driving conditions. The ECU then utilizes this information to implement precision control over the ...
Circuit Diagram 4WD ECU Connector PinFunction1Oil pressure motor A2Oil pressure motor B3Lock mode switch4-5Input sensor signal(+)6-7CAN communication line (High)8CAN communication line (Low)9- ...
Other Information:
Self-diagnosis
If you donТt hear an audible warning sound or if the buzzer sounds intermittently when shifting the gear to the R (Reverse) position, this may indicate a malfunction in the Back up warning system. ...
Exhaust Manifold: Components and Components Location
Components 1. Hear protector2. EWGA(Electric Waste Gate Actuator)3. C-ring4. Turbo manifold module5. Turbocharger stay6. Trubo adapter gasket7. Turbo adapter8. Turbo adapter heat protector9. Oil ...
Copyright © www.kispmanual.com 2014-2019