Kia Sportage: 4WD ECU: Flow Diagram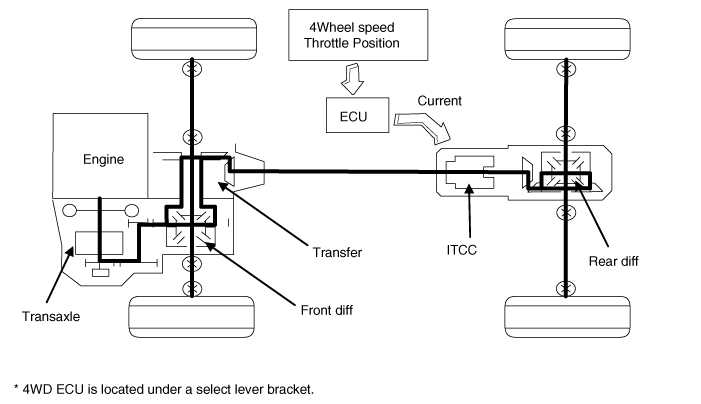 4WD ECU Input&Output Diagram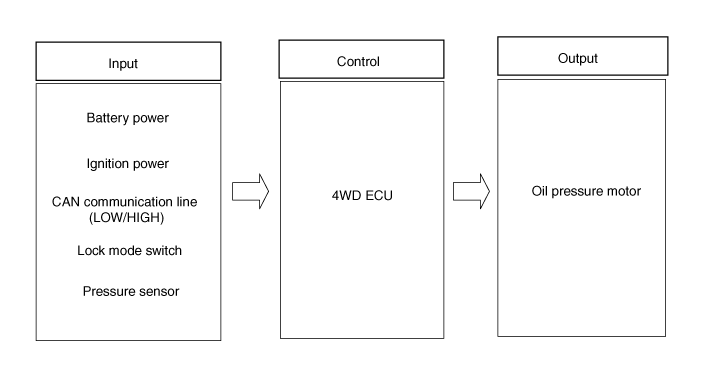 Description 4WD ECU processes signals from various sensors and determines the current road and driving conditions. The ECU then utilizes this information to implement precision control over the ...
Circuit Diagram 4WD ECU Connector PinFunction1Oil pressure motor A2Oil pressure motor B3Lock mode switch4-5Input sensor signal(+)6-7CAN communication line (High)8CAN communication line (Low)9- ...
Other Information:
Power window lock button
The driver can disable the power window switches on the front and rear passengers' doors by pressing the power window lock switch to lock position (pressed). When the power window lock switch ...
Smart key precautions
If you lose your smart key, you will not be able to start the engine. Tow the vehicle, if necessary, and contact an authorized Kia dealer. A maximum of 2 smart keys can be registered to a sing ...
Copyright © www.kispmanual.com 2014-2019