Kia Sportage: Changing the coolant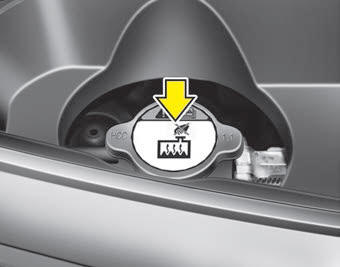 WARNING - Radiator cap

Do not remove the radiator cap when the engine and radiator are hot. Scalding hot coolant and steam may blow out under pressure causing serious injury.
Have the coolant changed by an authorized Kia dealer according to the Maintenance Schedule at the beginning of this section.
Put a thick cloth around the radiator cap before refilling the coolant in order to prevent the coolant from overflowing into engine parts such as the alternator.
WARNING - Removing radiator cap Never attempt to remove the radiator cap while the engine is operating or hot. Doing so might lead to cooling system and engine damage. Also, hot coolant or s ...
Checking the brake/clutch* fluid level Check the fluid level in the reservoir periodically. The fluid level should be between MAX and MIN marks on the side of the reservoir. Before removing the ...