Kia Sportage: Components and Components Location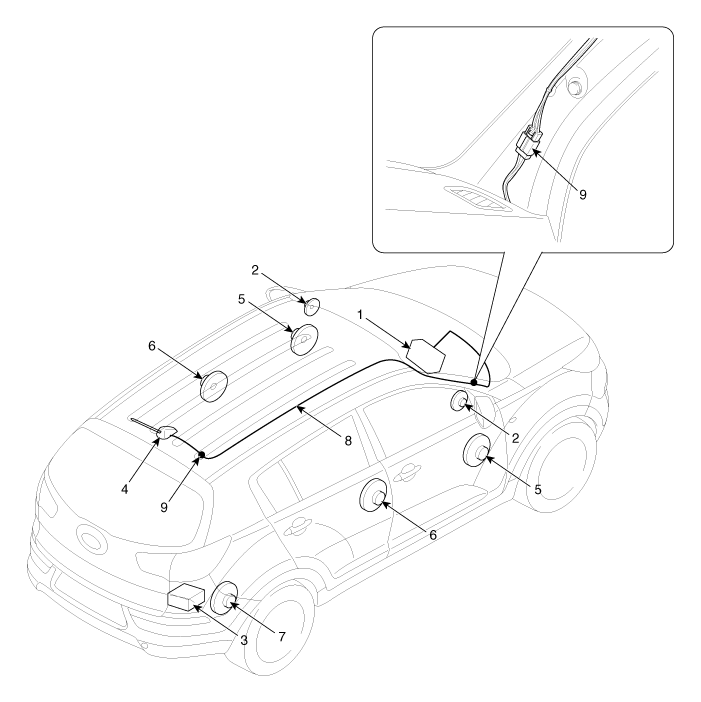 1. AVN (A/V & Navigation) head unit




2. Tweeter speaker




3. External Amplifier




4. Roof antenna (GPS + SDARS + Radio)




5. Front door speaker




6. Rear door speaker




7. Woofer speaker




8. Antenna feeder cable




9. Feeder cable joint connector



? SDARS : Satellite Digital Audio Radio Service
AVN (A/V & Navigation) Head Unit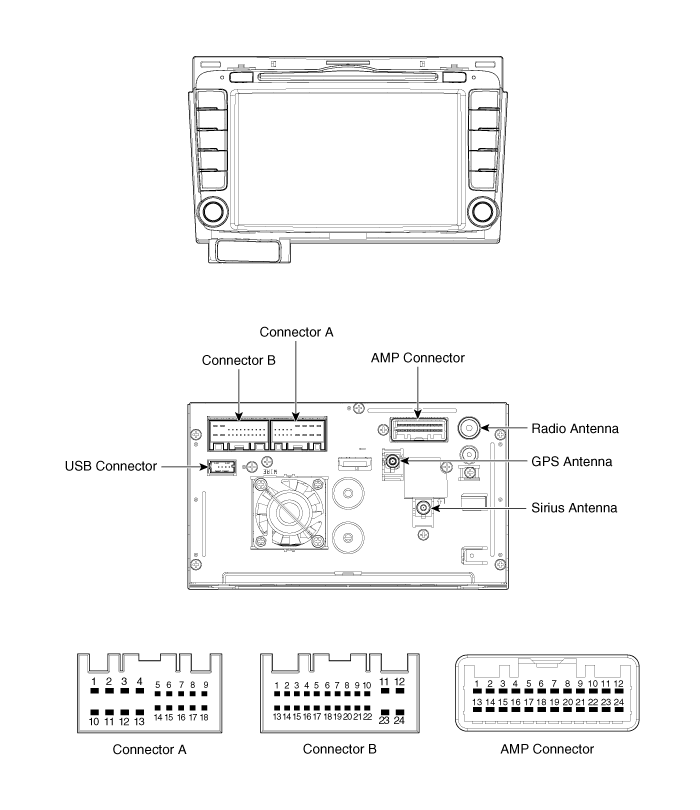 Connector Pin Information
No.




Connector A




Connector B




AMP Connector




1




-




MM CAN (+)




-




2




Back View Camera Video




MTS Detect / -




-




3




Back View Camera V_GND




Parking (M/T GND)




-




4




Back View Camera P_GND




Steering Key




-




5




SPDIF GND




-




-




6




SPDIF (+)




IGN




-




7




ALT-L




AUX/iPOD Video




-




8




Illumination (+)




AUX Audio R




-




9




Reverse




AUX A GND




-




10




-




MIC (+)




-




11




Back View Camera Battery (+)




ACC




Door Open




12




Navigation Voice (-)




Battery (+)




GND




13




Navigation Voice (+)




MM CAN (-)




-




14




-




Auto Light




-




15




SPDIF (-)




P Position




-




16




Door Unlock




Speed




-




17




Illumination (-)




Steering Key GND




-




18




Antenna Remote




-




-




19




?




AUX/iPOD V GND




-




20




AUX Audio DET




-




21




AUX Audio L




-




22




MIC (-)




-




23




GND




GND




24




GND




-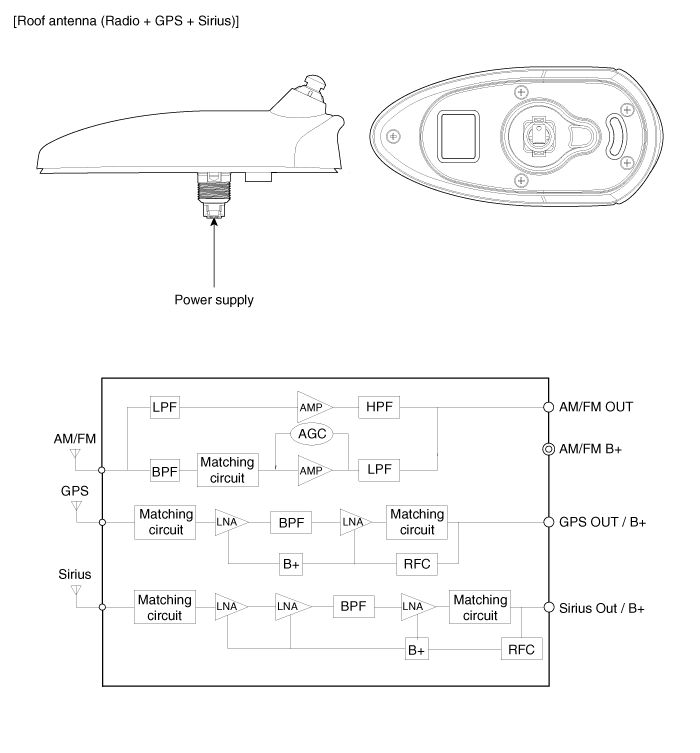 Specifications ItemSpecificationPower supplyDC 14.4V (-) Negative groundFrequency range/ Channel spaceFM : 87.5~108.0MHz,AM : 531~1602KHzTuning typePLL SYNTHESIZED TUNINGAntenna80 pF 75 OhmDark c ...
Other Information:
Anti-lock brake system (ABS)
ABS (or ESC) will not prevent accidents due to improper or dangerous driving maneuvers. Even though vehicle control is improved during emergency braking, always maintain a safe distance between yo ...
Cluster ionizer: Repair procedures
Inspection 1. Press the OFF switch more then 4 times within 2 seconds while pressing the MODE switch. DisplayFail description00Normal50Cluster ionizer fault * Diagnostic procedure refer to ...
Copyright © www.kispmanual.com 2014-2020