Kia Sportage: Components and Components Location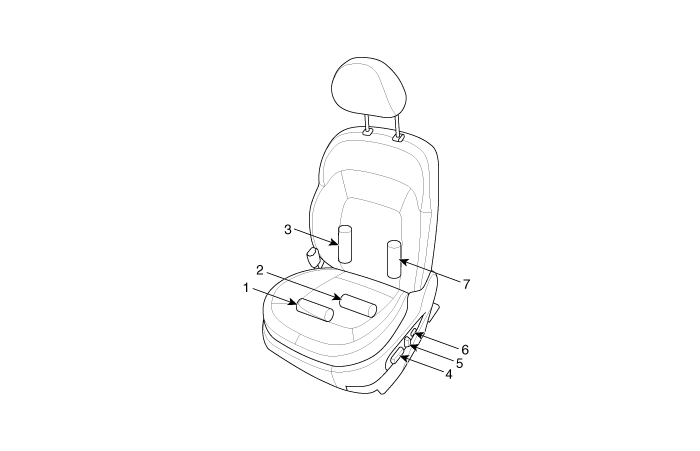 1. Slide motor




2. Rear height motor




3. Reclining motor




4. Power seat switch




5. Reclining switch




6. Lumbar support switch




7. Lumbar support motor



Inspection Power Seat Motor 1. Remove the front seat. (Refer to BD group - "Front seat") 2. Disconnect the connectors for each motor. 3. With the battery connected directly to the motor ...
Other Information:
Starting the engine
WARNING- Proper footwear Always wear appropriate shoes when operating your vehicle. Unsuitable shoes (high heels, ski boots, sandals, etc.) may interfere with your ability to use the brake an ...
Troubleshooting
Troubleshooting SymptomSuspect areaEngine will not start or struggle to startVapor hose damaged or disconnectedEngine struggles to startMalfunction of the Purge Control Solenoid ValveRough idle o ...
Copyright © www.kispmanual.com 2014-2019