Kia Sportage: Components and Components Location
[Vehicle Components]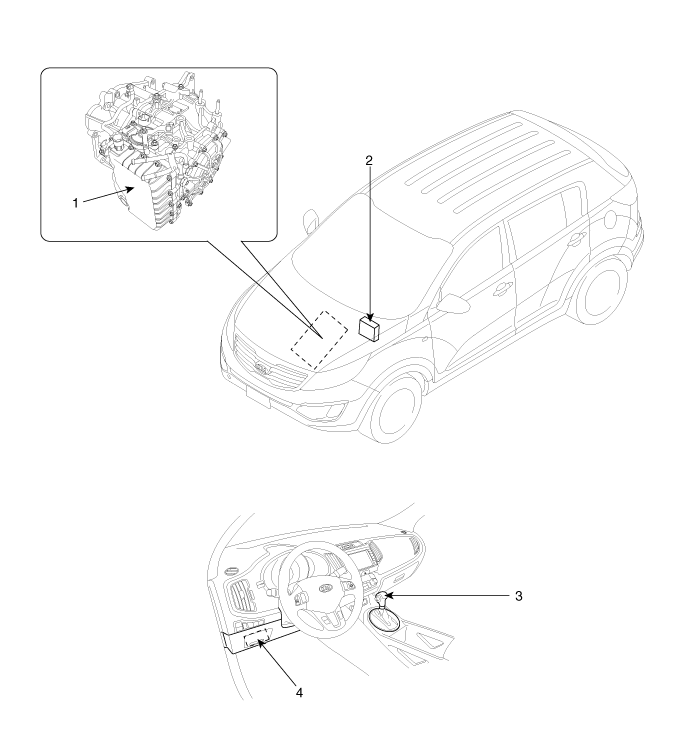 1. Automatic transaxle




2. Transaxle control module (TCM)




3. Shift lever




4. DLC



[Transaxle Components]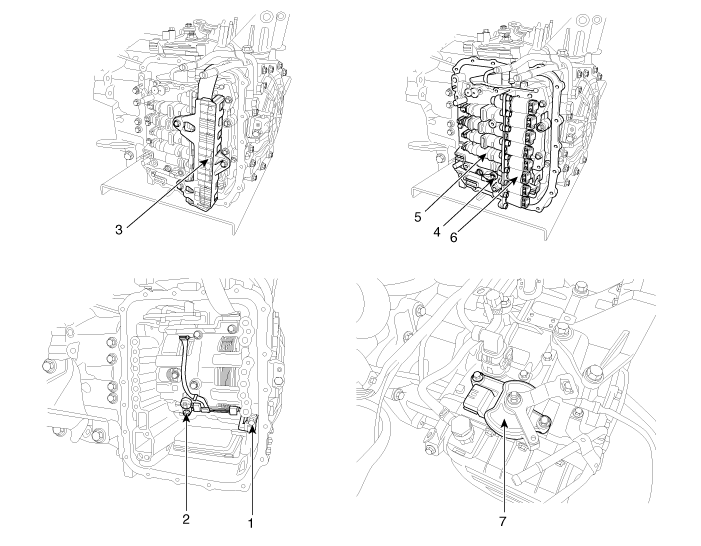 1. Input speed sensor




2. Output speed sensor




3. Solenoid valve connect




4. Oil temperature sensor




5. Valve body assembly




6. Solenoid valve




7. Inhibitor switch



Description Transaxle Control Module (TCM) is the automatic transmission''s brain. The module receives and processes signals from various sensors and implements a wide range of transmission con ...
Other Information:
Maintenance when trailer towing
Your vehicle will need service more often when you regularly pull a trailer. Important items to pay particular attention to include engine oil, automatic transaxle fluid, axle lubricant and coolin ...
Transaxle Oil Temperature Sensor: Specifications
Specifications ? Type: Negative Thermal Coefficient Type Temp.[(°C)°F]Resistance (k?)(-40)-4048.1(-20)-4.015.6(0)32.05.88(20)68.02.51(40)104.01.11(60)140.00.61(80)176.00.32(100)212.00.18(120)248 ...
Copyright © www.kispmanual.com 2014-2019