Kia Sportage: Front Body: Body Repair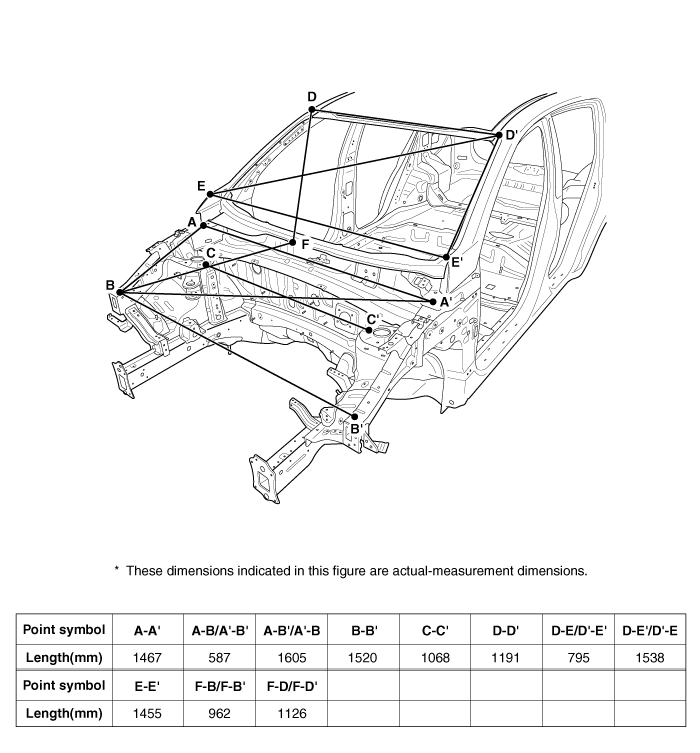 Hood hinge mounting hole (O12)





Fender apron upper panel tooling hole




(O8)




Front suspension mounting hole (O11)





Side outer panel corner





Front pillar corner





Cowl panel tooling hole (O10)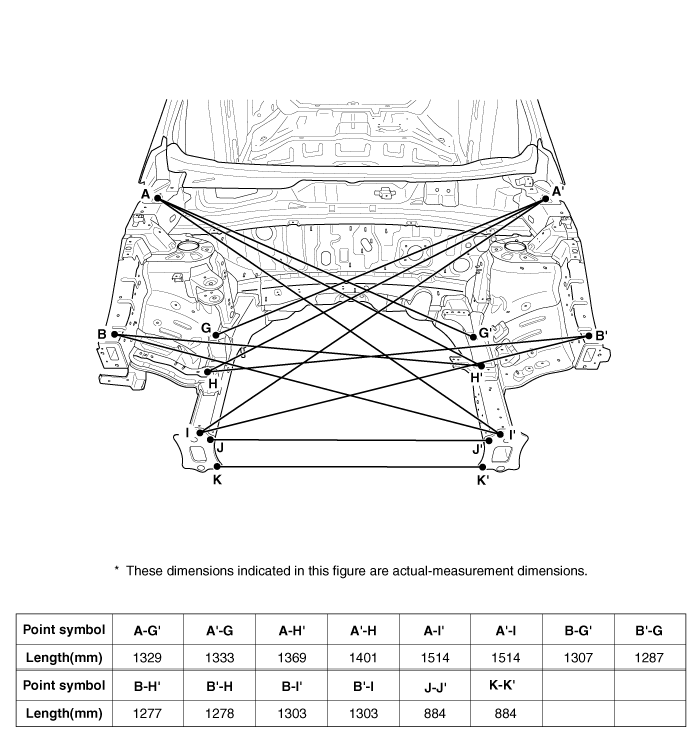 Hood hinge mounting hole (O12)





Fender apron upper panel tooling hole




(O8)




Engine mounting bracket hole (O12)





Transaxle mounting hole (O16)





Engine mounting bracket hole (O14)





Transaxle mounting hole (O16)





Front side member tooling hole (O10)





Front side member tooling hole




(10X14)




Front end module mounting hole (O9)










Front end module mounting hole (O9)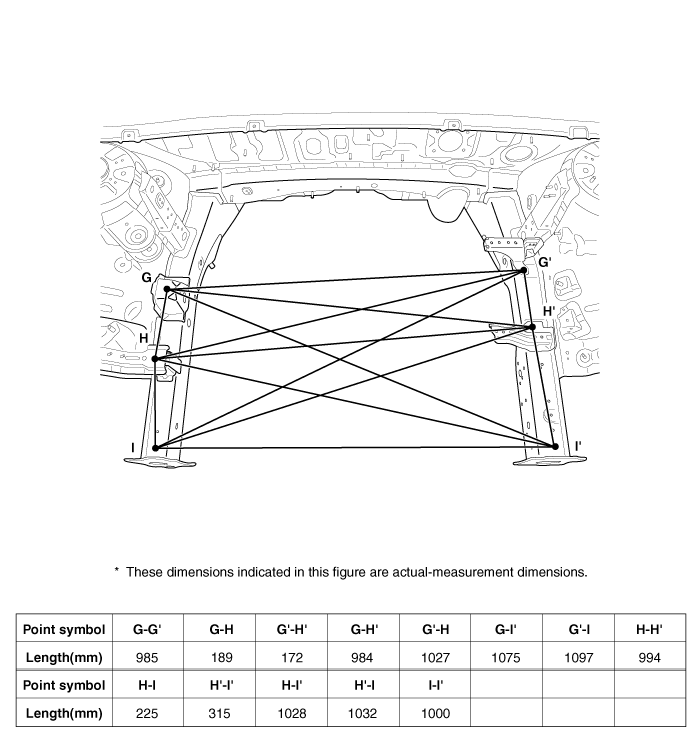 Engine mounting bracket hole (O12)





Transaxle mounting hole (O16)





Engine mounting bracket hole (O14)





Transaxle mounting hole (O16)





Front side member tooling hole (O14)





Front side member tooling hole




(14X10)



General 1. Basically, all measurements in this manual are taken with a tracking gauge. 2. When a measuring tape is used, check to be sure there is no elongation, twisting or bending. 3. ...
Side Body A Front side member tooling hole (O20)Fender apron panel tooling hole (O10)Front door upper hinge mounting hole(O13)Front door lower hinge mounting hole(O13)Fender panel mounting hole ( ...
Other Information:
Fuel Pressure Control Valve: Repair procedures
Inspection 1. Turn the ignition switch OFF and disconnect the battery negative (-) cable. 2. Disconnect the fuel pressure regulator valve connector. 3. Measure resistance between the fuel ...
Heated Oxygen Sensor (HO2S): Specifications
Specification HO2S [Bank 1/Sensor 1] ItemSpecificationHeater Resistance (?)2.5 ~ 4.0 [20°C(68°F)] HO2S [Bank 1/Sensor 2] A/F Ratio (?)Output Voltage(V)RICHApprox. 0.9LEANApprox. 0.04 ...
Copyright © www.kispmanual.com 2014-2019