Kia Sportage: Interior: Body Repair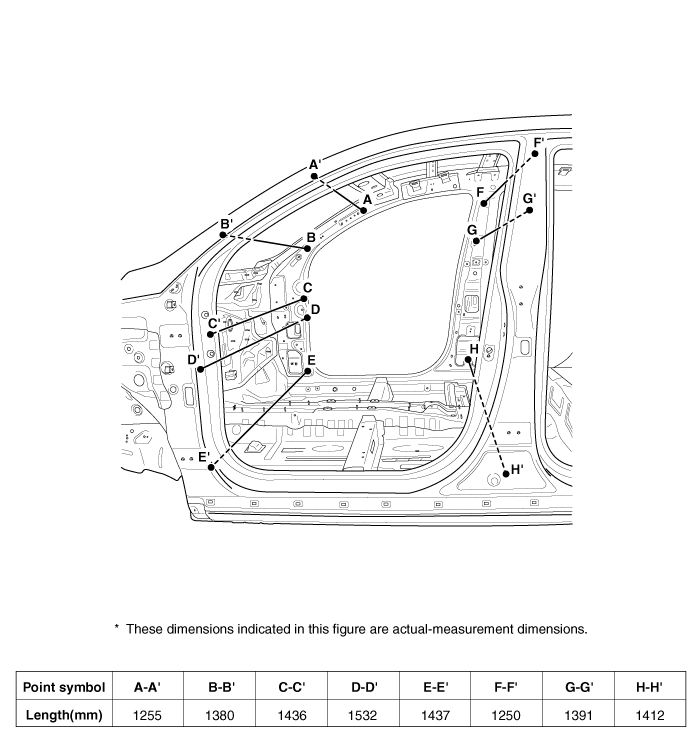 Front pillar trim mounting hole (O8.5)





Front pillar trim mounting hole (O7)





Cowl crossbar mounting hole (O9)





Front door checker mounting hole




(O13)




Cowl side trim mounting hole (O8.5)





Seatbelt height adjust upper mounting




hole (O14.5)







Seatbelt height adjust lower mounting




hole (O14.5)




Front seatbelt retractor mounting hole




(O12.2)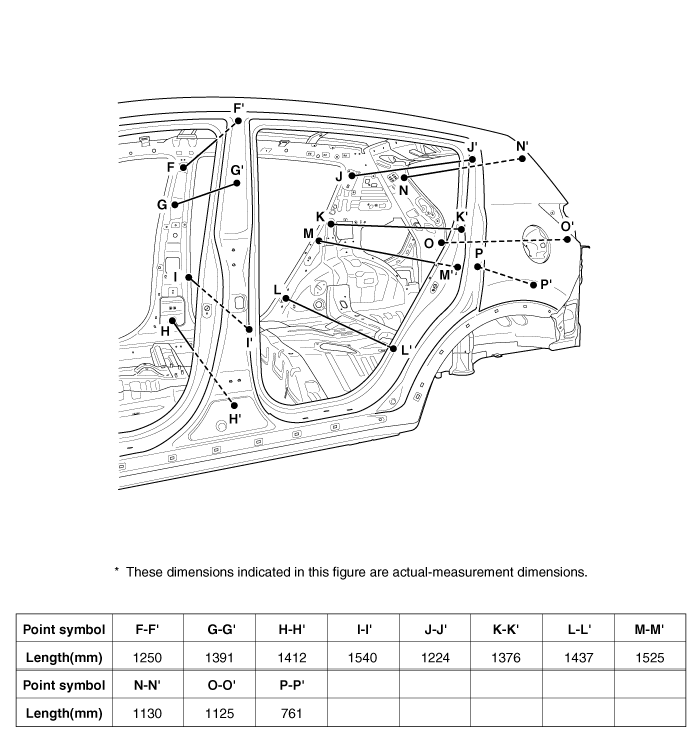 Seatbelt height adjust upper mounting




hole (O14.5)




Seatbelt height adjust lower mounting




hole (O14.5)




Front seatbelt retractor mounting hole




(O12.2)




Rear door checker mounting hole




(O13)




Rear seatbelt anchor mounting hole




(O19)




Rear seat striker mounting hole (O9)





Wheel house panel tooling hole (O12)





Rear door striker mounting hole




(O13)




Rear pillar trim mounting hole (O8.5)








Rear pillar trim mounting hole (O8.5)





Transverse rear trim mounting hole




(O8.5)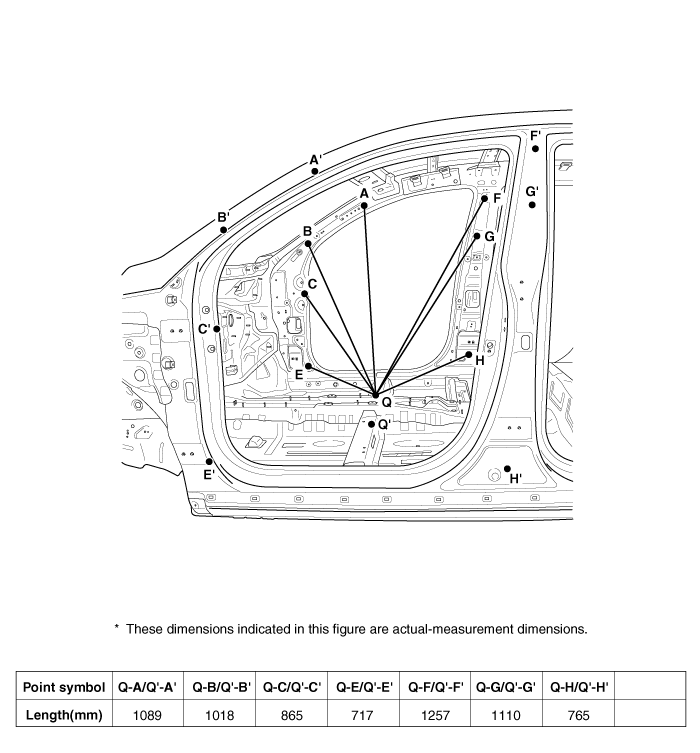 Front pillar trim mounting hole (O8.5)





Front pillar trim mounting hole (O7)





Cowl crossbar mounting hole (O9)





Cowl side trim mounting hole (O8.5)





Seatbelt height adjust upper




mounting hole (O14.5)




Seatbelt height adjust lower mounting




hole (O14.5)







Front seatbelt retractor mounting hole




(O12.2)




Front seat mounting hole (O11)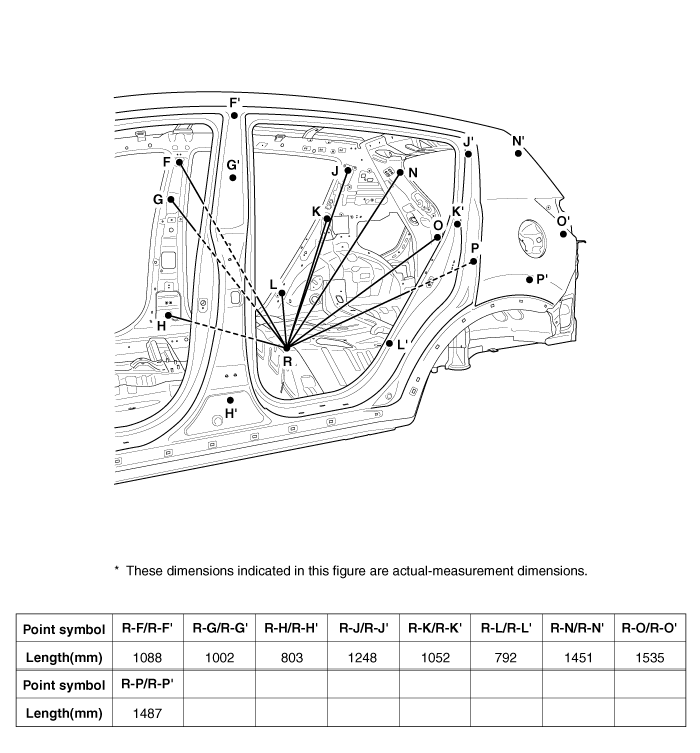 Seatbelt height adjust upper mounting




hole (O14.5)




Seatbelt height adjust lower mounting




hole (O14.5)




Front seatbelt retractor mounting hole




(O12.2)




Rear seatbelt anchor mounting hole




(O19)




Rear seat striker mounting hole (O9)





Wheel house panel tooling hole (O12)





Rear pillar trim mounting hole (O8.5)





Rear pillar trim mounting hole (O8.5)





Transverse rear trim mounting hole




(O8.5)









Rear floor panel tooling hole (O6)








Side Body A Front side member tooling hole (O20)Fender apron panel tooling hole (O10)Front door upper hinge mounting hole(O13)Front door lower hinge mounting hole(O13)Fender panel mounting hole ( ...
Side outer panel rear cornerTail gate hinge mounting hole (O12)Tail gate lifter mounting hole (O9)Side outer panel rear cornerRear bumper mounting hole (8.5X8.5)Rear bumper mounting hole (14X16)Re ...
Other Information:
Rear Seat Belt: Repair procedures
Replacement Rear Seat Belt Replacement Х When installing the belt, make sure not to damaged the retractor. 1. Remove the following items first. Х ...
Turn signals when towing a trailer
When you tow a trailer, your vehicle has to have a different turn signal flasher and extra wiring. The green arrows on your instrument panel will flash whenever you signal a turn or lane change. P ...
Copyright © www.kispmanual.com 2014-2019