Kia Sportage: Oil Pump: Components and Components Location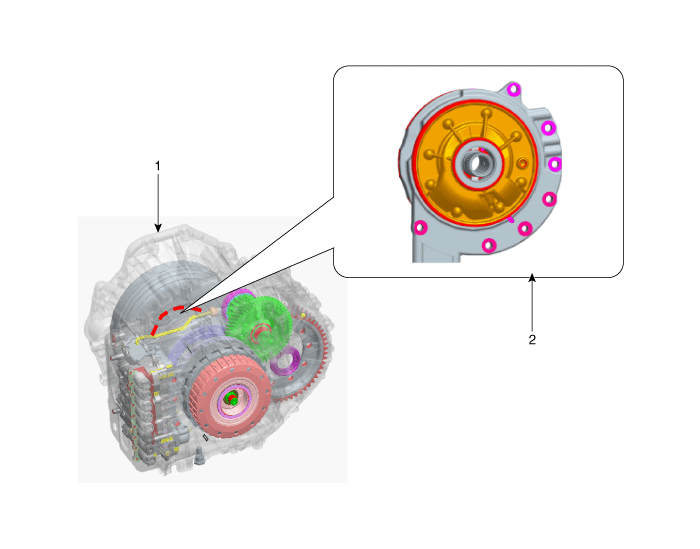 1. Automatic transaxle




2. Oil pump assembly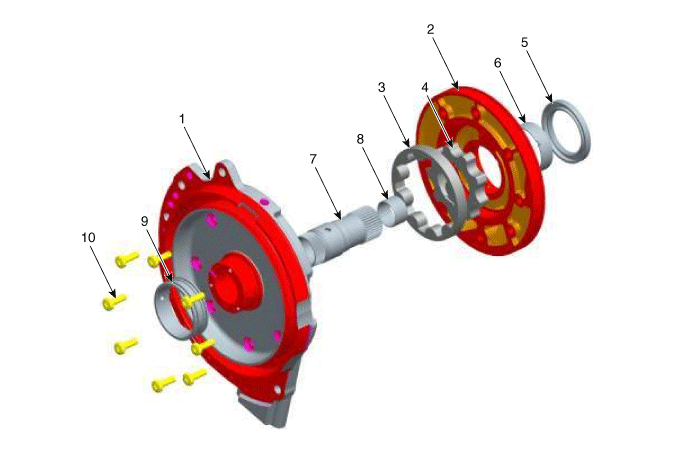 1. Reaction shaft support assembly




2. Oil pump housing




3. Driven gear




4. Drive gear




5. Oil seal




6. Bush-Housing




7. Reaction shaft




8. Bush- Reaction shaft




9. Sleeve




10. Flange bolt



Oil pump operation flow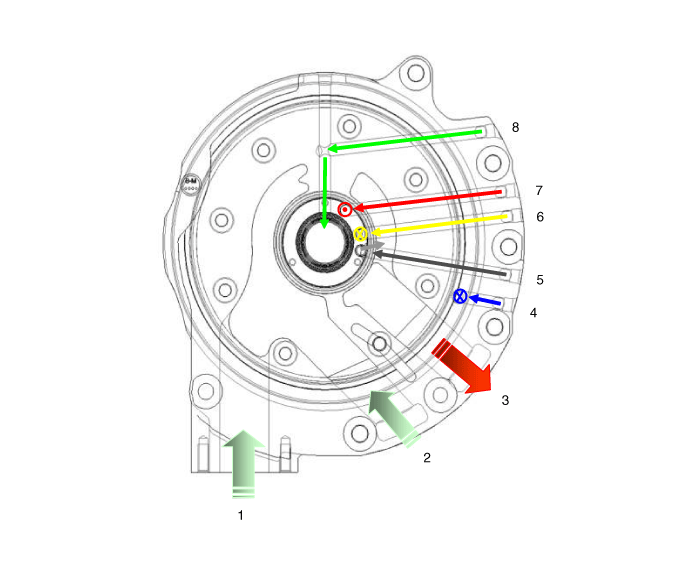 1. Inhale(Oil filter)




2. Inhale(Valve body)




3. Outlet




4. 26/B operation pressure




5. 35R/C operation pressure




6. Lubrication




7. Lock up clutch operation pressure




8. Lock up clutch cancellation



Description The oil pump is built-in as a single unit with the 26 Brake chamber. Rotation of the pump builds the hydraulic pressure needed for the lubrication of the various parts of the transa ...
Components Location 1. Injection hole(eyebolt)2. Oil level plug3. Oil drain plug ...
Other Information:
Heated Oxygen Sensor (HO2S): Description and Operation
Description Heated Oxygen Sensor (HO2S) consists of zirconium and alumina and is installed both upstream and downstream of the Manifold Catalytic Converter. The sensor output voltage varies in ...
Input Speed Sensor: Specifications
Specifications ? Type: Hall effect sensor Operation condition (°C)°F((-)40~150)) -40~302Air gap (mm)in.(0.95~1.65) 0.0374~0.0649Output voltage(V)High1.18 ~ 1.68Low0.59 ~ 0.84 ...
Copyright © www.kispmanual.com 2014-2019