Kia Sportage: Oil Pump: Components and Components Location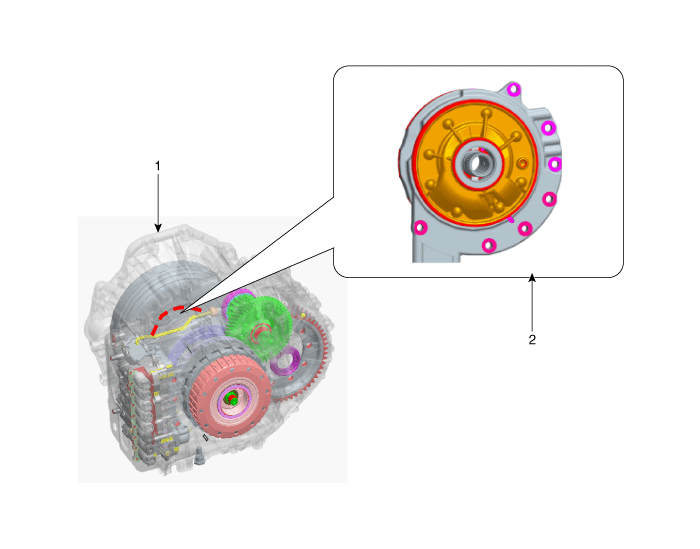 1. Automatic transaxle




2. Oil pump assembly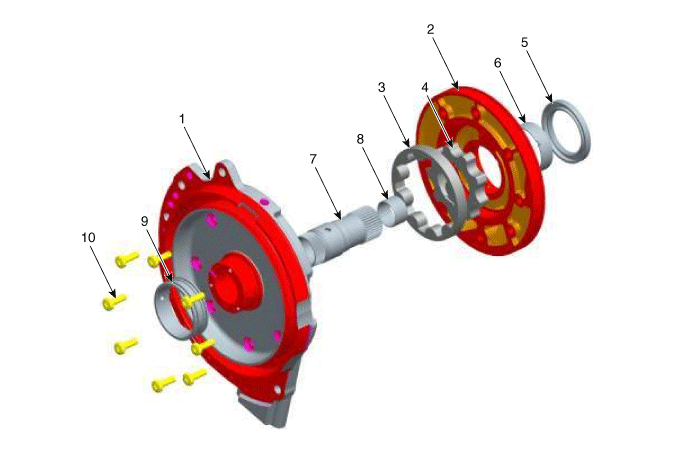 1. Reaction shaft support assembly




2. Oil pump housing




3. Driven gear




4. Drive gear




5. Oil seal




6. Bush-Housing




7. Reaction shaft




8. Bush- Reaction shaft




9. Sleeve




10. Flange bolt



Oil pump operation flow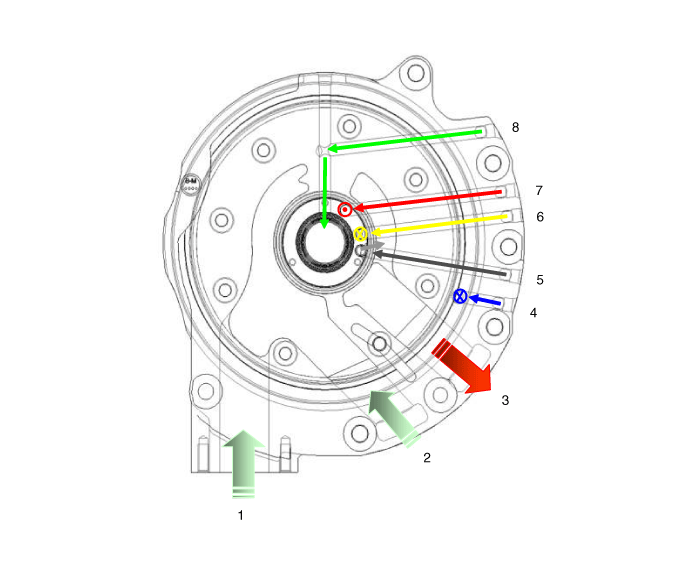 1. Inhale(Oil filter)




2. Inhale(Valve body)




3. Outlet




4. 26/B operation pressure




5. 35R/C operation pressure




6. Lubrication




7. Lock up clutch operation pressure




8. Lock up clutch cancellation



Description The oil pump is built-in as a single unit with the 26 Brake chamber. Rotation of the pump builds the hydraulic pressure needed for the lubrication of the various parts of the transa ...
Components Location 1. Injection hole(eyebolt)2. Oil level plug3. Oil drain plug ...
Other Information:
Power Door Mirror Actuator: Repair procedures
Inspection 1. Disconnect the negative (-) battery terminal. 2. Remove the front door delta cover. (Refer to the BD group - "Front door") 3. Disconnect the connector from the door mirror. ...
Description and Operation
Description The immobilizer system will disable the vehicle unless the proper ignition key is used, in addition to the currently available anti-theft systems such as car alarms, the immobilizer ...
Copyright © www.kispmanual.com 2014-2019