Kia Sportage: Smooth cornering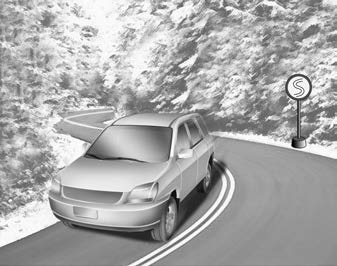 Avoid braking or gear changing in corners, especially when roads are wet. Ideally, corners should always be taken under gentle acceleration. If you follow these suggestions, tire wear will be held to a minimum.
If it is necessary to rock the vehicle to free it from snow, sand, or mud, first turn the steering wheel right and left to clear the area around your front wheels. Then, shift back and forth betwe ...
Because night driving presents more hazards than driving in the daylight, here are some important tips to remember: Slow down and keep more distance between you and other vehicles, as it may ...
Other Information:
SRS Care
The SRS is virtually maintenancefree and so there are no parts you can safely service by yourself. If the SRS air bag warning light does not illuminate, when you turn the ignition on, or continuou ...
To defrost outside windshield
1.Set the fan speed to the highest position. 2.Set the temperature to the extreme hot position. 3.Select the position. 4.The outside (fresh) air and air conditioning will be selected automatical ...