Kia Sportage: To unfasten the rear center belt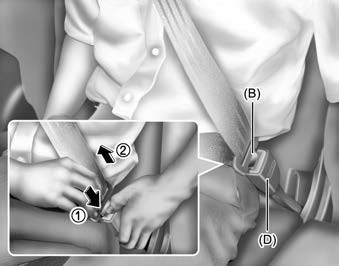 1.Press the release button on the buckle (D) and remove the tongue plate (B) from the buckle (D).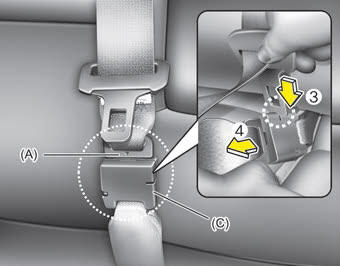 2.To retract the rear center seatbelt, insert the tongue plate or similar small rigid device into the web release hole (C). Pull up on the seat belt web (A) and allow the webbing to retract automatically.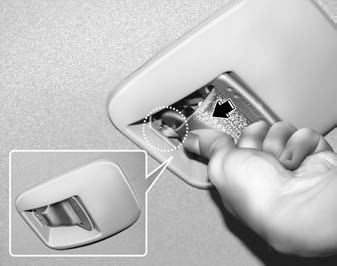 3.Insert the tongue plate into the hole on the belt assembly cover.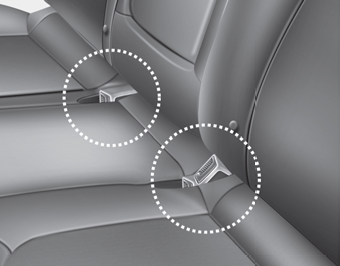 To fasten the rear center belt 1.Extract the tongue plate from the hole on the belt assembly cover and slowly pull the tongue plates out from the retractor. 2.Insert the tongue plate (A) into ...
The rear seat belt buckles can be stowed in the pocket between the rear seatback and cushion when not in use. Routing the seat belt webbing through the rear seat belt guides will help keep the ...
Other Information:
Oil Pump: Description and Operation
Description The oil pump is built-in as a single unit with the 26 Brake chamber. Rotation of the pump builds the hydraulic pressure needed for the lubrication of the various parts of the transa ...
Components and Components Location
Component Location 1. Start Stop Button (SSB)2. FOB key holder3. FOB key4. Tailgate switch5. Smart key unit6. RF receiver7. BCM (Body Control Module) 8. Interior ant ...