Kia Sportage: Using a child restraint system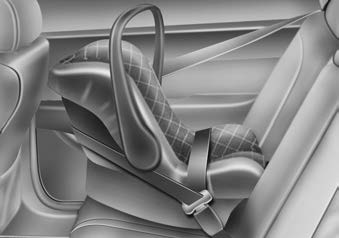 Rearward-facing child restraint system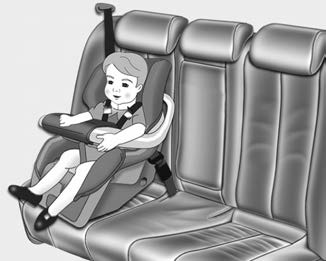 Forward-facing child restraint system
For small children and babies, the use of a child seat or infant seat is required.
The child seat or infant seat should be of appropriate size for the child and should be installed in accordance with the manufacturer's instructions.
For safety reasons, we recommend that the child restraint system be used in the rear seats.
Never place a rear-facing child restraint in the front passenger seat, because of the danger an inflating passenger-side air bag could impact the rear-facing child restraint and kill the child.
Since all passenger seat belts move freely under normal conditions and only lock under extreme or emergency conditions (emergency lock mode), you must manually change these seat belts to the auto lock mode to secure a child restraint.
If the seat belt does not operate as described in this section, have the system checked immediately by your authorized Kia dealer.

WARNING - Child seat installation
Always follow the instructions provided by the child restraint system manufacturer. Child restraint system manufacturers know their products best.
Failure to observe this manual's instructions regarding child restraint system and the instructions provided with the child restraint system could result in the improper installation of the child restraint system which may reduce the protection to your child in a crash or a sudden stop.
✽ NOTICE
If the vehicle headrest prevents proper installation of a child seat, the headrest of the respective seating position shall be readjusted or entirely removed.
Children riding in the car should sit in the rear seat and must always be properly restrained to minimize the risk of injury in an accident, sudden stop or sudden maneuver. According to accident s ...
The auto lock mode will help prevent the normal movement of the child in the vehicle from causing the seat belt to loosen and compromise the child restraint system. To secure a child restraint s ...
Other Information:
Injured person
A seat belt should be used when an injured person is being transported. When this is necessary, you should consult a physician for recommendations. ...
Tire care
For proper maintenance, safety, and maximum fuel economy, you must always maintain recommended tire inflation pressures and stay within the load limits and weight distribution recommended for your ...