Kia Sportage: 4WD ECU: Components and Components Location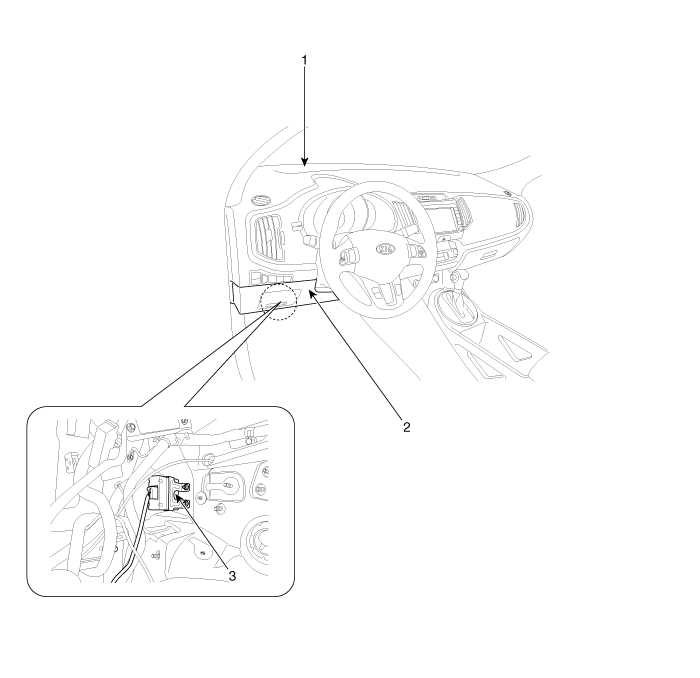 1. Crash pad
2. Crash lower panel
3. 4WD ECU
Circuit Diagram 4WD ECU Connector PinFunction1Oil pressure motor A2Oil pressure motor B3Lock mode switch4-5Input sensor signal(+)6-7CAN communication line (High)8CAN communication line (Low)9- ...
Replacement Prior to replacing the 4WD ECU, check the 4WD ECU''s clutch learing with the GDS tool. (Refer to " Coupling assembly " in 4WD group) 1. Remove the lo ...
Other Information:
Coolant: Repair procedures
Refilling And Bleeding Never remove the radiator cap when the engine is hot. Serious scalding could be caused by hot fluid under high pressure escaping from the rad ...
Maintenance when trailer towing
Your vehicle will need service more often when you regularly pull a trailer. Important items to pay particular attention to include engine oil, automatic transaxle fluid, axle lubricant and coolin ...
Copyright © www.kispmanual.com 2014-2019