Kia Sportage: 4WD ECU: Components and Components Location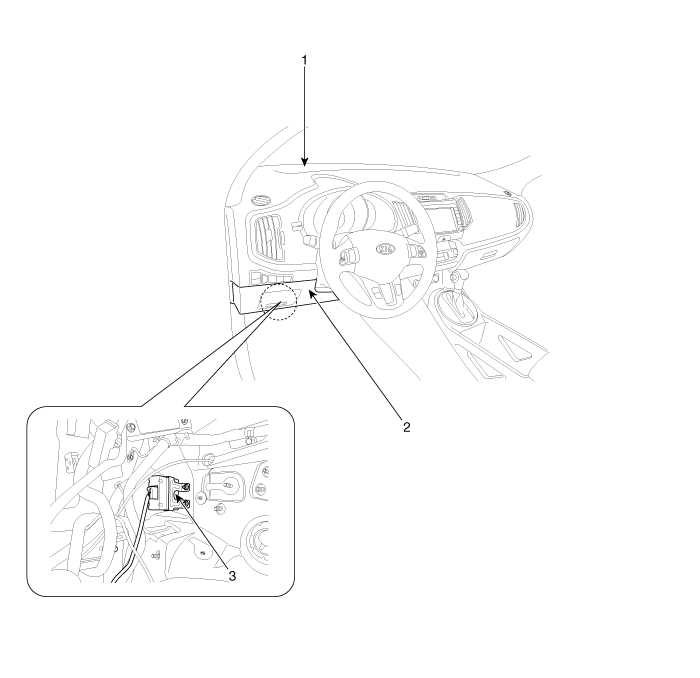 1. Crash pad
2. Crash lower panel
3. 4WD ECU
Circuit Diagram 4WD ECU Connector PinFunction1Oil pressure motor A2Oil pressure motor B3Lock mode switch4-5Input sensor signal(+)6-7CAN communication line (High)8CAN communication line (Low)9- ...
Replacement Prior to replacing the 4WD ECU, check the 4WD ECU''s clutch learing with the GDS tool. (Refer to " Coupling assembly " in 4WD group) 1. Remove the lo ...
Other Information:
General Information
General Troubleshooting Information Before Troubleshooting 1. Check applicable fuses in the appropriate fuse/relay box. 2. Check the battery for damage, state of charge, and clean and tight c ...
Electric power steering
Power steering uses the motor to assist you in steering the vehicle. If the engine is off or if the power steering system becomes inoperative, the vehicle may still be steered, but it will require ...
Copyright © www.kispmanual.com 2014-2019