Kia Sportage: Components and Components Location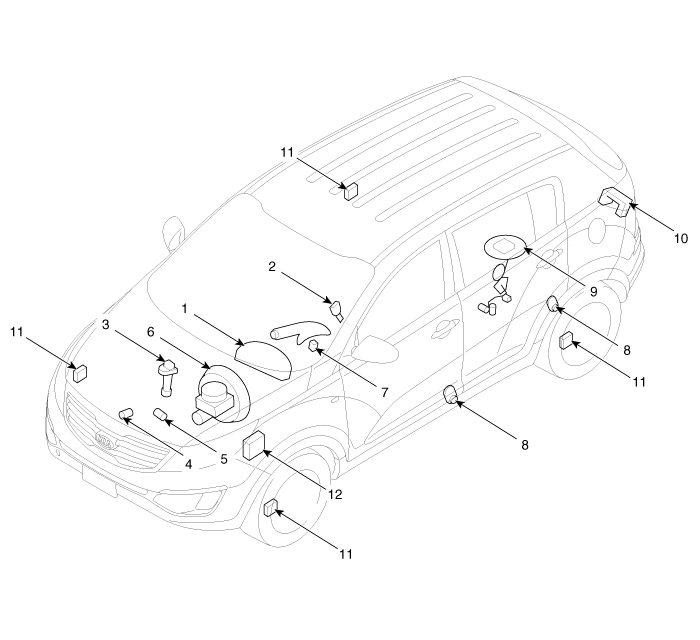 1. Cluster assembly




2. Seat belt switch




3. Vehicle speed sensor




4. Engine coolant temperature sender




5. Oil pressure switch




6. Brake fluid level warning switch




7. Parking brake switch




8. Door switch




9. Fuel gauge sender




10. Tailgate switch




11. Wheel speed sensor




12. ABS ECU



Other Information:
Specifications
Specifications Ignition System ItemsSpecificationsIgnition coilPrimary resistance0.62 ± 10 % (?)Secondary resistance7.0 ± 15 % (k?)Spark plugsTypeZXU20HCR8Gap0.7 ~0.8 mm (0.0276 ~ 0.0315 in.) ...
Low fuel level warning light
This warning light indicates the fuel tank is nearly empty. When it comes on, you should add fuel as soon as possible. Driving with the fuel level warning light on or with the fuel level below У ...
Copyright © www.kispmanual.com 2014-2019