Kia Sportage: Front Driveshaft: Components and Components Location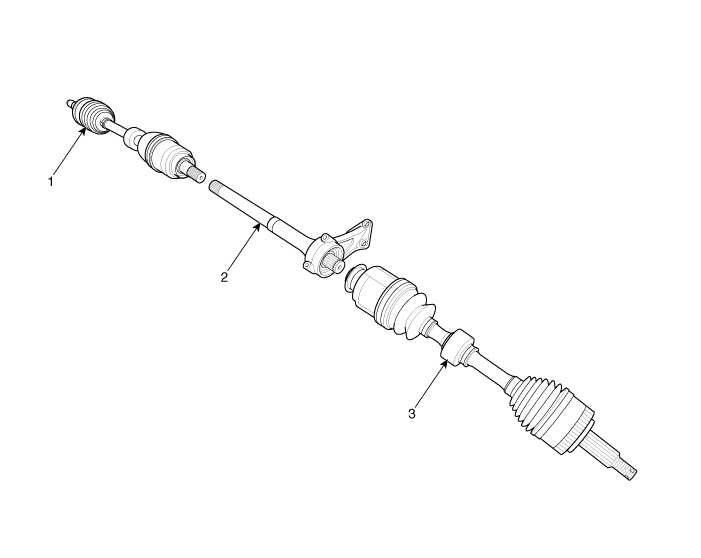 1. Front driveshaft (LH)




2. inner shaft




3. Front driveshaft (RH)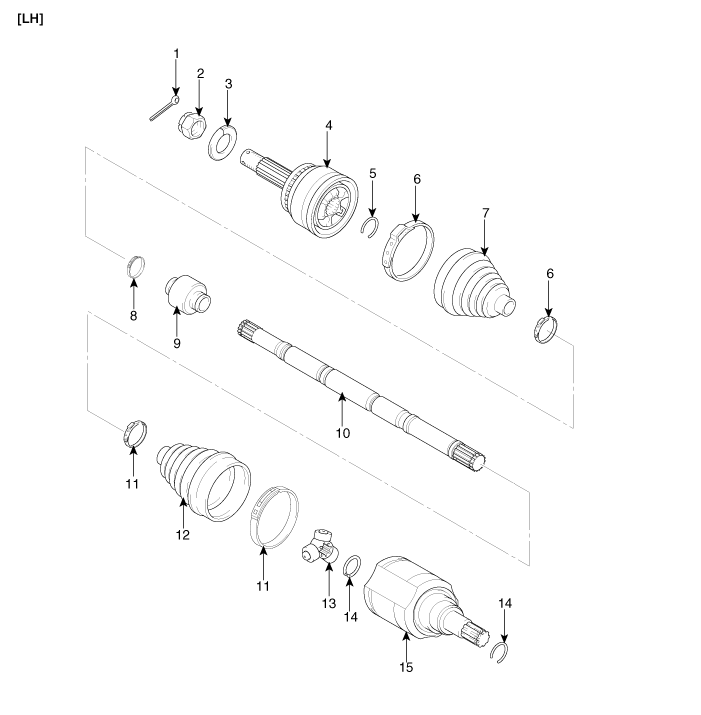 1. Split pin




2. Castle nut




3. washer




4. BJ assembly




5. Clip A




6. BJ boot band




7. BJ boot




8. Dynamic damper band




9. Dynamic damper




10. Shaft




11. VTJ boot band




12. VTJ boot




13. Spider assembly




14. Circlip




15. VTJ housing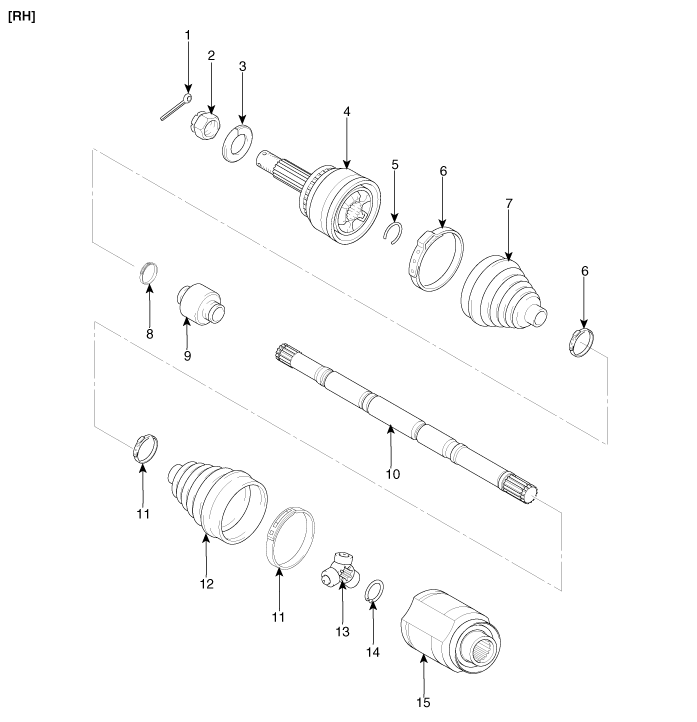 1. Split pin




2. Castle nut




3. Washer




4. BJ assembly




5. Clip A




6. BJ boot band




7. BJ boot band




8. Dynamic damper band




9. Dynamic damper




10. Shaft




11. VTJ boot band




12. VTJ boot




13. Spider assembly




14. Circlip




15. VTJ housing



Replacement 1. Loosen the wheel nuts slightly. Raise the vehicle, and make sure it is securely supported. 2. Remove the front wheel and tire (A) from front hub. Tightening torque : 88.3 ~ ...
Other Information:
Heated steering wheel
With the ENGINE START/STOP button in the ON position, pressing the heated steering wheel button warms the steering wheel. The indicator on the button will illuminate. To turn the steering wheel o ...
Accelerator Position Sensor (APS): Description and Operation
Description Accelerator Position Sensor (APS) is installed on the accelerator pedal module and detects the rotation angle of the accelerator pedal. The APS is one of the most important sensors ...
Copyright © www.kispmanual.com 2014-2019