Kia Sportage: Front Driveshaft: Components and Components Location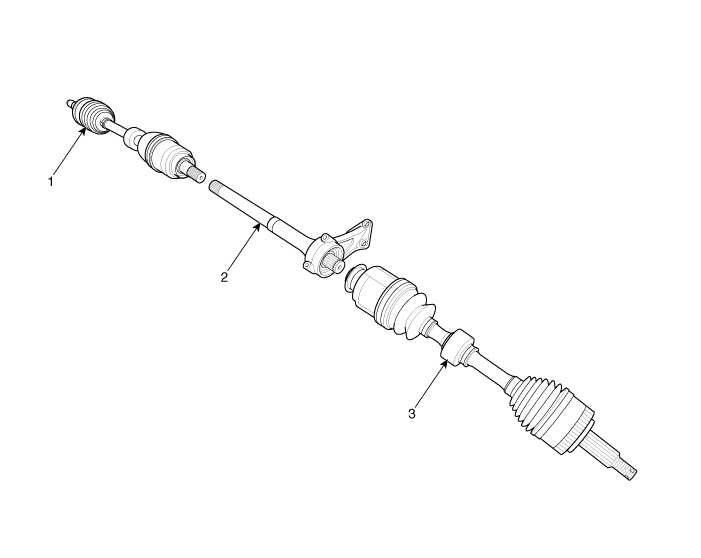 1. Front driveshaft (LH)




2. inner shaft




3. Front driveshaft (RH)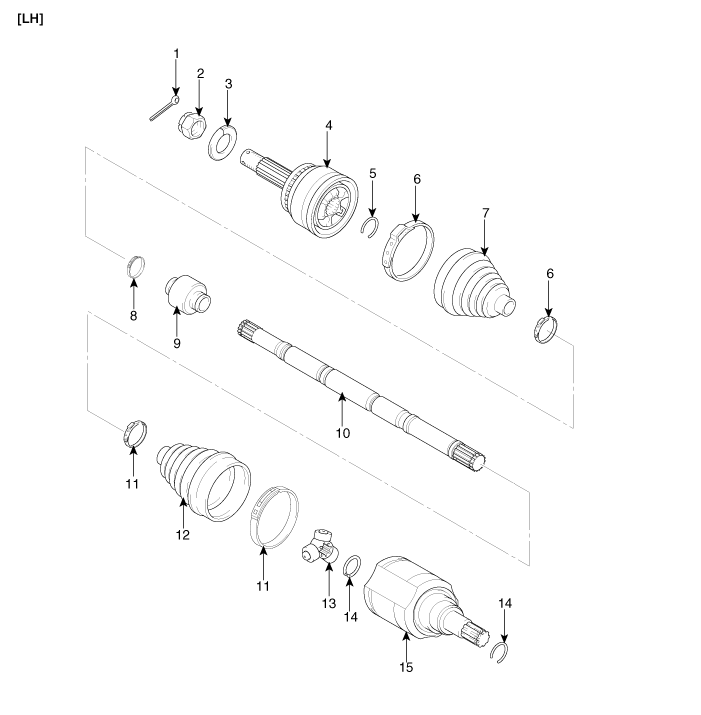 1. Split pin




2. Castle nut




3. washer




4. BJ assembly




5. Clip A




6. BJ boot band




7. BJ boot




8. Dynamic damper band




9. Dynamic damper




10. Shaft




11. VTJ boot band




12. VTJ boot




13. Spider assembly




14. Circlip




15. VTJ housing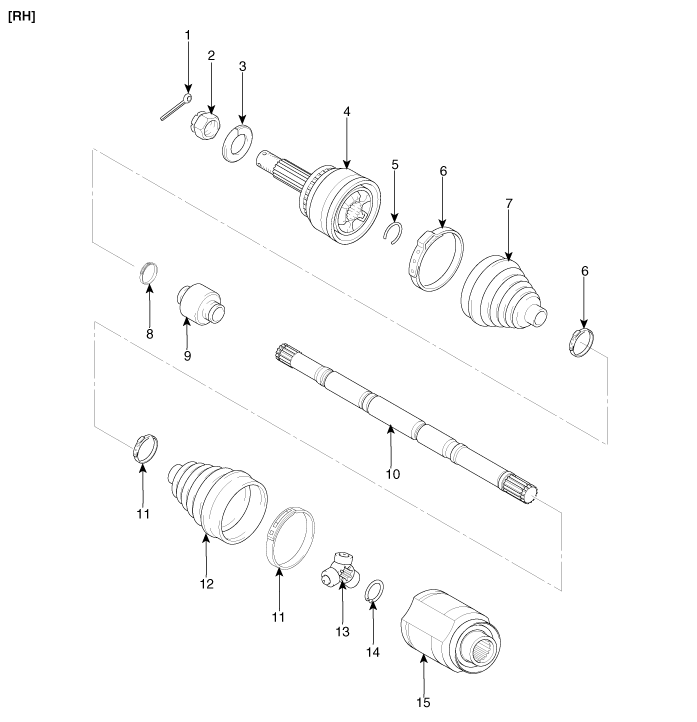 1. Split pin




2. Castle nut




3. Washer




4. BJ assembly




5. Clip A




6. BJ boot band




7. BJ boot band




8. Dynamic damper band




9. Dynamic damper




10. Shaft




11. VTJ boot band




12. VTJ boot




13. Spider assembly




14. Circlip




15. VTJ housing



Replacement 1. Loosen the wheel nuts slightly. Raise the vehicle, and make sure it is securely supported. 2. Remove the front wheel and tire (A) from front hub. Tightening torque : 88.3 ~ ...
Other Information:
Components and Components Location
Component Location 1. Rear wiper motor assembly2. Head cap3. Rear wiper motor mounting bolt4. Rear wiper motor mounting hole5. Pad cap6. Hexagonal nut7. Cover8. Rear wiper arm & blade9. Rear ...
Radiator: Repair procedures
Inspection Radiator Cap Testing 1. Remove the radiator cap, wet its seal with engine coolant, and then install it on a pressure tester. 2. Apply a pressure of 93.16 ~ 122.58kPa (0.95 ~ 1.25kg ...
Copyright © www.kispmanual.com 2014-2019