Kia Sportage: Front Driveshaft: Components and Components Location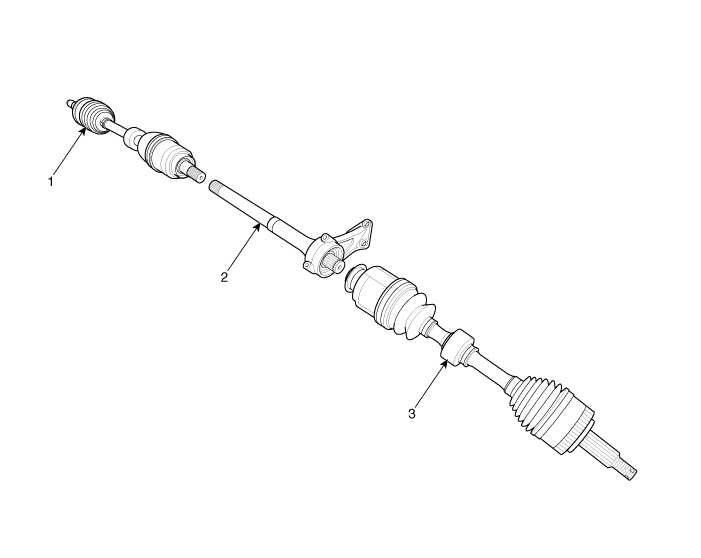 1. Front driveshaft (LH)




2. inner shaft




3. Front driveshaft (RH)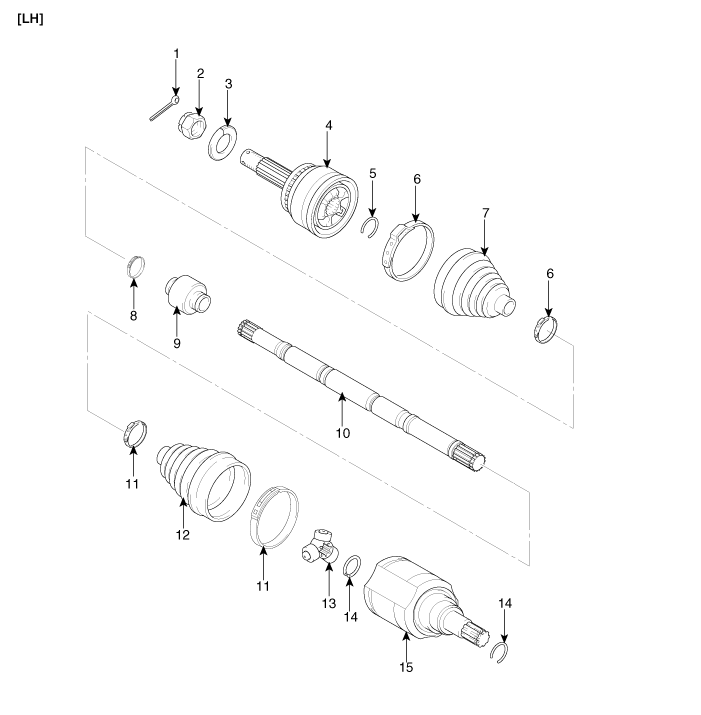 1. Split pin




2. Castle nut




3. washer




4. BJ assembly




5. Clip A




6. BJ boot band




7. BJ boot




8. Dynamic damper band




9. Dynamic damper




10. Shaft




11. VTJ boot band




12. VTJ boot




13. Spider assembly




14. Circlip




15. VTJ housing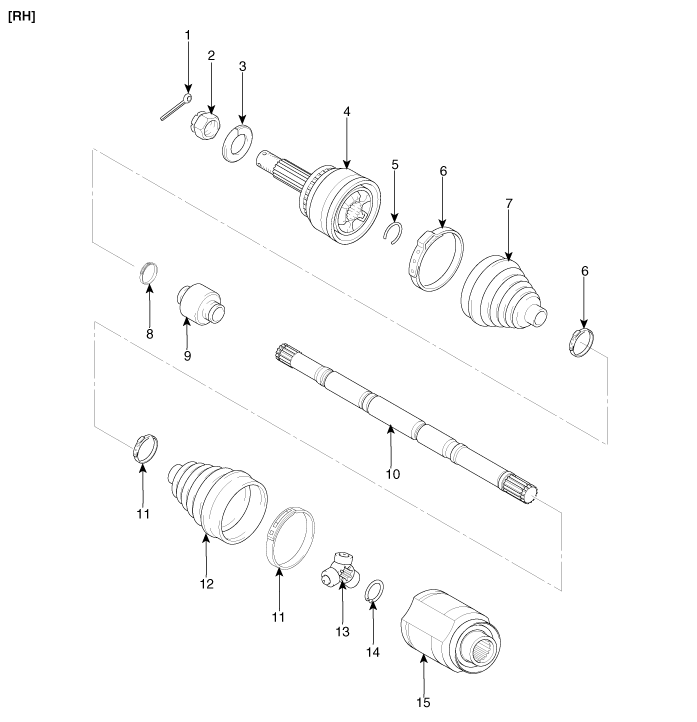 1. Split pin




2. Castle nut




3. Washer




4. BJ assembly




5. Clip A




6. BJ boot band




7. BJ boot band




8. Dynamic damper band




9. Dynamic damper




10. Shaft




11. VTJ boot band




12. VTJ boot




13. Spider assembly




14. Circlip




15. VTJ housing



Replacement 1. Loosen the wheel nuts slightly. Raise the vehicle, and make sure it is securely supported. 2. Remove the front wheel and tire (A) from front hub. Tightening torque : 88.3 ~ ...
Other Information:
Components and Components Location
Components Location 1. Receiver2. TPMS Sensor3. TPMS Sensor4. TPMS Sensor5. TPMS Sensor ...
Specifications
Specifications Purge Control Solenoid Valve (PCSV) ? Specification ItemSpecificationCoil Resistance (?)19.0 ~ 22.0 [20°C(68°F)] Fuel Tank Pressure Sensor (FTPS) ? Type: Piezo-Resistive Pr ...
Copyright © www.kispmanual.com 2014-2019